With more than 350 varied and rewarding roles to choose from, there is a job to suit everyone.
We talk to former painter and decorator Adrian Anim about his passion for his job as a learning disability nurse. And we look at what you can expect when choosing a career in healthcare and how to apply.
Healthcare support work is a great entry point into the NHS and can lead to a lifelong career. There are varied opportunities to work in hospitals, GP practices, people's own homes or in the community.
There is also the option to further develop skills and expertise and apply to join degree courses to become a nurse, midwife or allied health professional. Whatever role you choose in the NHS you can be assured that you will be well rewarded and supported.
Former painter and decorator Adrian Anim, 52, from Newcastle, was 40 when he found his passion for helping others and is now a community learning disability nurse.
"People might think nursing is a women's profession, but there's plenty of room for everyone. Your gender doesn't determine your competence and skills and we all have equal opportunities for training.
"I worked as a painter and decorator in London for 20 years, but when I fractured vertebrae in my neck I moved back to the North East. Back home, I was doing decorating jobs in the homes of people with learning disabilities. I felt so happy, so calm and so inspired by chatting with these people.
"The staff noticed how well I got on with the residents, so they asked me if I'd work there. And I said I'd love to. My first job was as a support worker and I was so happy and couldn't wait for my shifts.
"One day I was chatting to a district nurse who saw how I'd helped a service user to communicate and she asked me if I'd ever thought about a career in nursing. I'd never even considered it, but it planted a seed and I started to look into what I needed to do to become a nurse. Initially, I didn't think it would be an option for me because I really struggled at school and left with no qualifications.
"But the seed was still there and I went on to do an NVQ in health and social care and applied to Northumbria University to study registered nursing for learning disabilities. At the time, I was 40 and university was a shock to the system, not just academically, but I didn't even know how to use a computer. By the second year I loved university and going into nursing has changed my life for the better, helping me learn about myself and how to be more disciplined and focused.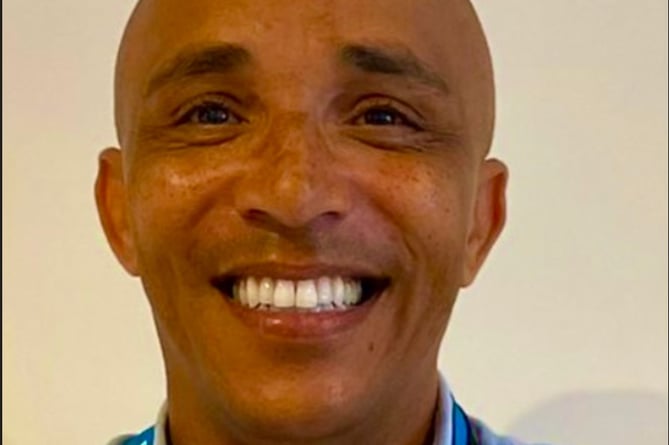 "I know it's an old cliché, but no two days are ever the same. Sometimes the job is really challenging, but I'm well supported by working in a team. We all have our ups and downs, but we always focus on the end goal, which is improving people's quality of life.
"Day to day, there's lots of diary planning, phone calls and meetings with patients, their families and carers as well as multi-disciplinary meetings. I love getting out and about, doing nursing assessments and the best part is making sure everyone works together and developing plans with patients, their family and carers. Making them feel valued has always been really important to me. Nursing is a job for life, if you want it to be. There are so many different opportunities and routes you can go down and lots of courses you can do while you're working and getting paid. I try not to think about my pension, but I do know the NHS scheme is one of the best around. I've never felt so secure in a job – I love it and I'm passionate about what I do."
Working in the NHS means…
Whatever NHS career you choose, you are guaranteed to make a real difference to people's lives, every day.
Fantastic opportunities for career progression – there are many ways to qualify, train and develop for professional and careroles.
You can develop skills and become an expert and be part of a unique multi-disciplinary team.
Access to at least £5,000 per year to help with training to become a nurse, midwife or allied health professional. Furtherfunding of up to £3,000 a year is also available for some students.
Good starting salaries and benefits…
* Earn £28,407 as a newly qualified nurse
* Healthcare support workers earn a starting salary of £22,383
There may be opportunities to earn additional payments for working on-call, overtime, or unsocial hours.
You will benefit from one of the best pension schemes in the UK, with your employer contributing the equivalent of an extra 20.6 per cent of your salary.