The mayor of Farnham made a snappy visit to Downing Street's new wet fish shop as it was opened by a giant red lobster last week.
Councillor Alan Earwaker had a whale of a time with the giant crustacean and congratulated owner of the new Surrey Seafood Emporium, Bobby Prendeville, on his fishy venture.
There were long queues as the fishmonger opened its doors on Wednesday, with Paul saying he has been "overwhelmed by the response".
The Seafood Emporium is open Tuesday to Saturday, 8am to 4pm, stocking fish fresh off the boats each day.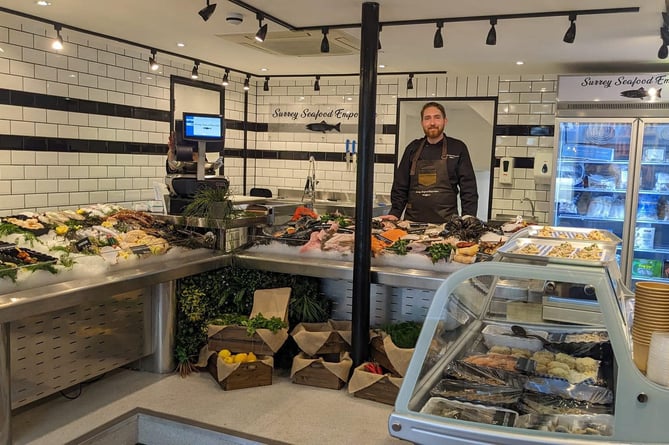 The Surrey Seafood Emporium opened in Downing Street, Farnham, last week
(Alan Earwaker)