East Hampshire MP explains why he wants Rishi Sunak as prime minister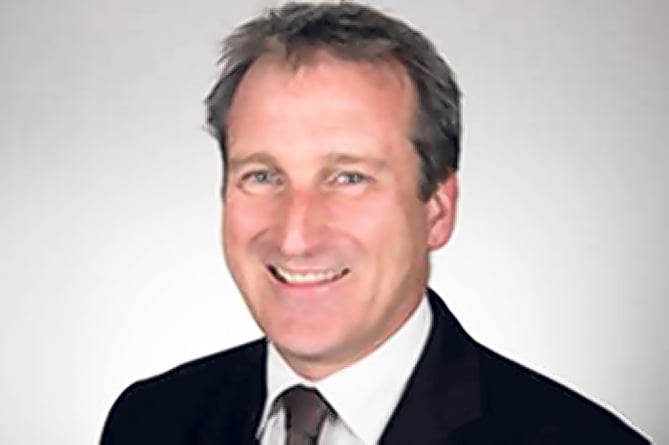 East Hampshire MP Damian Hinds
(Tindle )
Subscribe newsletter
Subscribe to our email and get updates right in your inbox.
This leadership election has showcased the breadth of talent in the Conservative party. Each of the candidates has brought something important to the debate. 
Now we are down to two, and both Rishi and Liz are strong candidates. Each has significant achievements to their name. In parliament and in government, I have worked with, and respect, both. 
But I believe Rishi Sunak has the clear edge, and it is him that I am supporting in the election. 
Rishi has been a stand-out figure ever since he was elected for the seat of Richmond (Yorkshire), taking over from William Hague – who is also supporting his candidacy now. 
It was his response to the economic effects of the Covid pandemic that set him apart. You might say it's easy to gain plaudits when you are giving things out. But the design of the package, and what it achieved, were truly remarkable. 
Furlough, the business support programmes, innovative approaches like Eat Out to Help Out. These were big interventions, and they were delivered in record speed and to great effect. 
The IMF described it as "one of the best examples of co-ordinated action globally – it has helped mitigate the damage, holding down unemployment and insolvencies". 
I have noted in this column previously that, at the height of Covid, economists predicted we'd reach about 11 per cent unemployment, or more – a level like we saw in the global recession of the 1980s.   
Unemployment didn't reach 11 per cent or anything close.  It peaked at just over five per cent and is now under four per cent. That is a direct result of Rishi Sunak's programme.
We have serious economic problems right now, but thank goodness mass joblessness is not one of them. 
The biggest issue at the moment is inflation, the cost of living. It's an international problem, from the knock-on effects of Covid, and from Putin's barbaric invasion of Ukraine. 
There are no easy answers, but the action Rishi has taken is targeted to ease the acute pressures on household budgets – especially with rocketing energy prices. 
The help includes up to £1,200 for the most vulnerable households. With the unwelcome news that energy bills are now expected to rise even higher he has further proposed slashing VAT from fuel bills. 
What all the measures have in common is that they are timely and time-limited to have effect for the cost crisis happening right now. They are designed to deal with the effects of this inflation but minimise the risk of adding to it. 
I know Rishi Sunak is an instinctive tax-cutter. Indeed, he has just made the biggest tax cut in a decade, by raising the threshold for national insurance. 
As chancellor, he announced plans to cut the basic rate of income tax from 20 to 19 per cent in 2024. As prime minister he would go further, cutting it down to 16 per cent by the end of the next parliament.  
Getting inflation gripped is key to enabling the broader tax cuts that we want to see, and can see.   
Rishi was arguing for the benefits of Brexit long before the referendum. And he has acted, with innovations like freeports, including locally the Solent freeport – a good illustration, by the way, of how levelling-up can and must be for the south as well as the north.
Like me, Rishi represents a rural constituency. He understands the issues of rural communities, values the countryside, and sees huge potential in the agricultural sector. He will create a new UK food security target, and support UK farmers in future trade deals.
I also particularly welcome the focus he has put on the health of town centres and high streets – again a really significant issue for areas like ours. 
Rishi has been clear about the imperative of continuing to strengthen Ukraine and weaken Russia. As chancellor he worked with partners around the world to put together the sanctions package. And he has made the biggest increase in defence funding since the Cold War. 
Of course, readers of the Herald are of all political persuasions. But for me as a Conservative, I have my eye firmly on how Conservatives can win the next election.  The polling shows that among 'swing' voters, it is Rishi that comes out on top. 
MPs see our colleagues in action up close. Rishi Sunak topped the poll in every round of the MPs' voting.   
He has gained high-profile backers from all parts of the party and all parts of the country – in Scotland, Wales and England, red wall MPs and the mayor of Teesside, Liam Fox, Michael Howard, and my constituency neighbour MPs Jeremy Hunt and Flick Drummond, as well as William Hague and Nigel Lawson.  
We are lucky to have two strong candidates in this election, but I believe there is one stand-out choice: Rishi Sunak.
Comments
To leave a comment you need to create an account. |
All comments 0