Here, EVAN MANN, a Year 10 student from Farnham Heath End School, rounds up ten of the best:
Returning on Saturday (July 2), The Bourne Show, with its idyllic setting and carnival atmosphere, is one of the high points of the Farnham summer season.  The traditional village show, which has taken place on the Bourne Green, Lower Bourne in Farnham for over 90 years, provides a great afternoon out for all the family and raises money for local charities and good causes. . More details here.
2. HASLEMERE FRINGE FESTIVAL
The eagerly-anticipated Haslemere Fringe Festival returns this weekend. The festival, on Lion Green, kicks off on Friday and will continue on Saturday and Sunday. A last-minute change to the line-up has seen rock band Toploader added to the Saturday night line-up after Since September pulled out. Other weekend headliners for the 2022 Haslemere Fringe have already been announced, with Sleeper headlining Friday, The Feeling on Saturday and Sophie Ellis-Bextor on Sunday. They join comedians Seann Walsh, Cally Beaton and Fiona Allen, dance artists Motionhouse and Anna Daly and a host of emerging talent from across the south. More details here.
3. CATS PROTECTION SUMMER FUN DAY, HASLEMERE
There is a chance to meet all the cats from Cats Protection, Haslemere, on Saturday, July 2 (11am-4pm) . There will also be a barbecue and refreshments, homemade cakes, Millers Ark petting farm, raffle, tombola, craft stalls, music from Osprey Retro Roadshow, children's games and activities, all to raise money for cats in need of a loving home. The event will be taking place at Haslemere Adoption Centre (GU27 1QD) with free parking available at Woolmer Hill School. More details here.
4. HALE CARNIVAL AND FETE
Enjoy a fantastic free family afternoon out at Hale Carnival on Saturday, July 2 (2pm-10pm) at Hale recreation ground, Upper Hale. There will be live music, a dog show, a huge variety of stalls and then the highlight of the day the carnival parade! All ending in the firework finale at about 10pm. More details and timings here.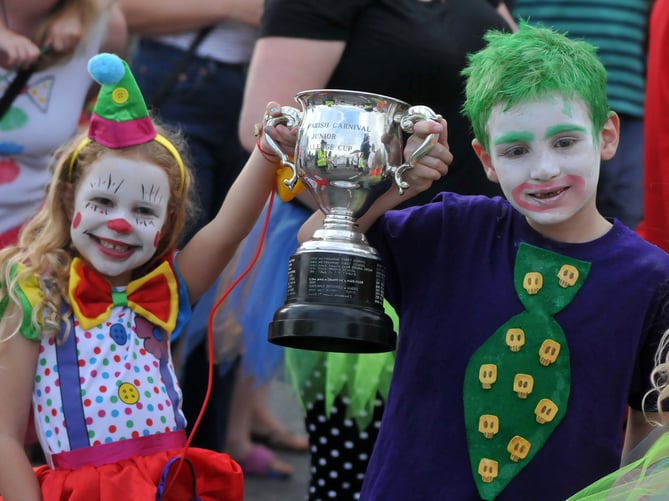 Hale Carnival last took place in 2019
(Farnham Herald )
On Saturday, July 2, from 1pm to 4pm at Binsted Recreation Ground (GU34 4PB) a group of volunteers have organised the 114th Binsted fete where there will be a barbecue, book stalls, tombola, raffle, as well as a photography competition and dog show. All funds from the fete will go towards helping local charities and organisations. More details here.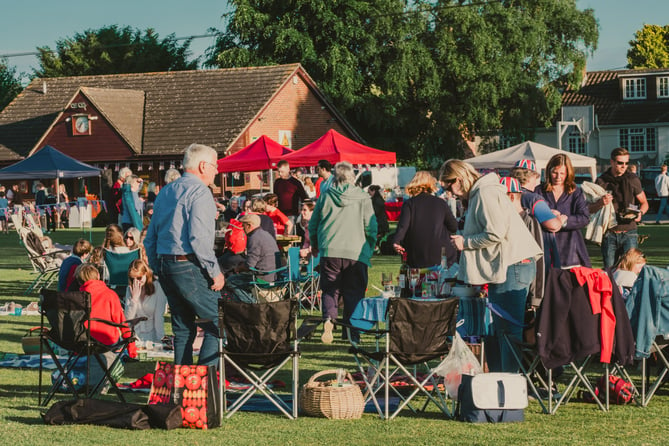 Binsted's Platinum Jubilee celebration
(Fern Photography Surrey )
6. MALTINGS MONTHLY MARKET
There will be over 200 stalls offering everything from retro trousers, to delicious local produce on Saturday, July 2 from 9am to 4pm at the Farnham Maltings (GU9 7QR). The Maltings' monthly market is one of the oldest and largest markets in Surrey. Entry costs £1, under-15s free. It also coincides with the Farnham Children's Business Fair, in which 50 young entrepreneurs aged seven to 17 will be launching businesses and making their own money in the Maltings' courtyard. More details here.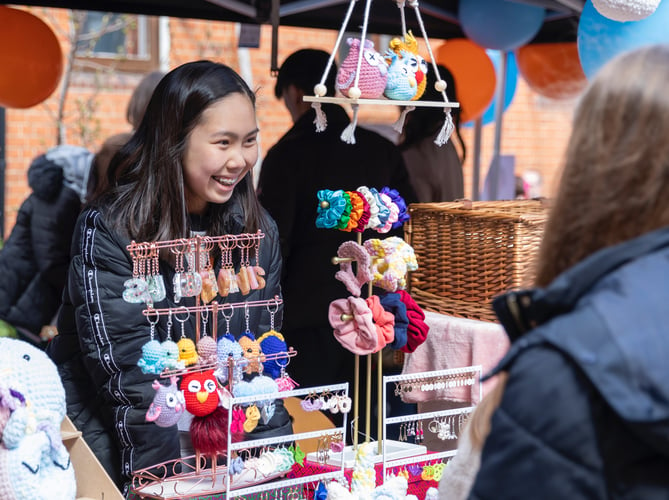 Karrissa Kwok, 15, launched her business at the Farnham fair in December – and is now earning some serious pocket money!
(Children's Business Fair )
7. FARNHAM CHARITY BIKE RIDE
On Sunday, July 3, there is going to be a big charity ride through the Surrey, Hampshire and Sussex countryside with varying distances of 16, 25, 50 and 75 miles. The races commence at 8am, with different distances starting at different times, 16 miles (8am), 25 miles (8.30am), 50 miles (9am) and 75 mile (9.30am). The starting point for all the races is Castle Street in Farnham. It is organised by, and raises money for, St Andrew's Infant School and Farnham Round Table. More than 1,000 cyclists are expected to take part. More details here.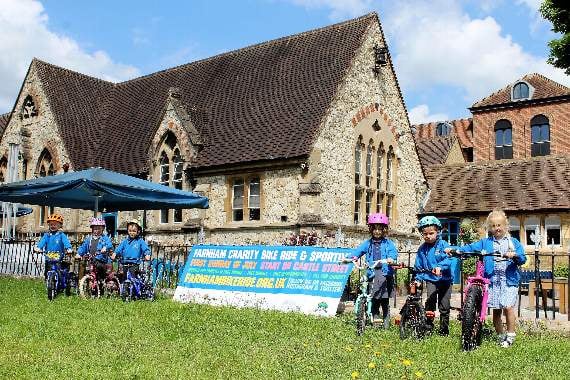 Proceeds from the charity bike ride are split between St Andrew's Infant School in Farnham and Farnham Round Table (PHOTO: JACOBA MURRAY)
()
8. FARNHAM FRINGE FESTIVAL
The annual Farnham Fringe Festival begins on Saturday (July 2). There is a great plethora of activity and entertainment to be had each day throughout the festival period (July 2 to 17). There should be something to suit every taste, from literature to drama, comedy to music, as well as activities specifically aimed at the younger generation. Several events will be hosted at the Farnham Maltings and all proceeds will go to the local Ukrainian support fund. Tickets available through [email protected] or ring 01252725685. More details here.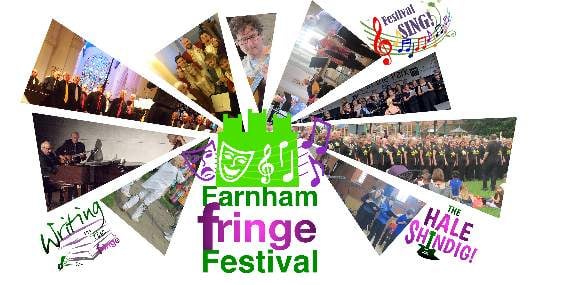 The Farnham Fringe Festival returns this weekend - see www.farnhamfringefestival.org
()
9. PHYLLIS TUCKWELL PLANT SALE
Phyllis Tuckwell will host its next monthly plant sale from 10am to 1pm on Sunday (July 3) at its hospice in Farnham and there will be lots of plants on sale at low prices. The hospice's monthly plant sales take place on the first Sunday of every month, April to October. It is situated on the corner of Waverley Lane and Menin Way. More details here.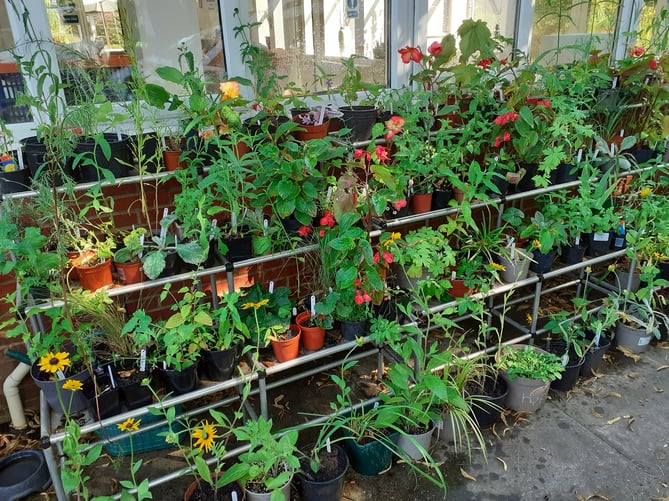 All of the money raised at Phyllis Tuckwell Hospice's plant sales goes directly towards helping fund the supportive and end of life care the charity provides for local patients and families
(Phyllis Tuckwell Hospice )
10. ALRESFORD ART EXHIBITION
Alresford Art Society will stage its annual exhibition at Alresford Community Centre from Friday to Sunday. There will be 113 works for sale including paintings and folios, mosaic, wire relief and sculpture in bronze resin and tin. Subjects will include seascapes, landscapes, local views and buildings, vibrant holiday destinations, delicate flower studies and portraits. The exhibition is open 10am to 5pm on Friday and Saturday, and 10am to 4pm on Sunday, details at www.artsociety.alresford.org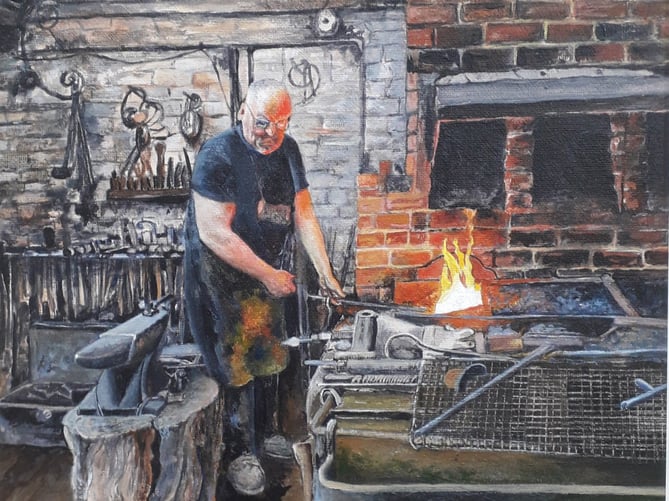 Ok, so two more we couldn't miss out...
It's a big weekend in Liphook, as the village celebrates 25 years of Liphook In Bloom with walks – a shorter one around the village, as well as a longer one, which takes you through Radford Park – as well as celebrations held on Saturday at the Millennium Hall and a treasure trail for children aged 12 and under! More details here.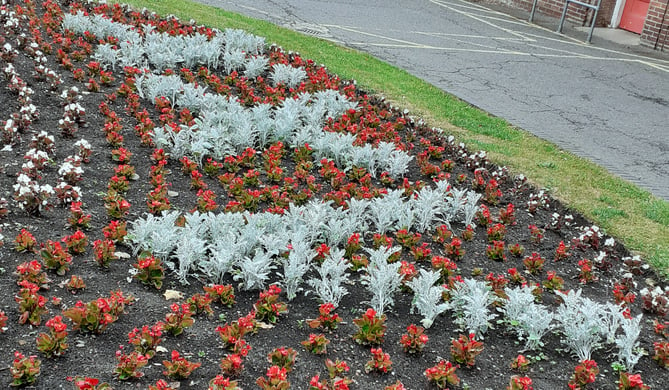 One for the Romans – 25 years of Liphook in Bloom in flowers
(Liphook in Bloom )
12. THE BEST OF ART VINYL
Starting on Saturday (July 2), this art vinyl exhibition will run until August 31 at Haslemere Museum. This exhibition celebrates the very best in contemporary record sleeve design. Each year since 2005, Art Vinyl has complied a short list of the most creative and well-designed record covers of the year, making an archive of stunning designs from the past seventeen years. The top six will be on display, a touring exhibition from the Civic, Barnsley. More details here.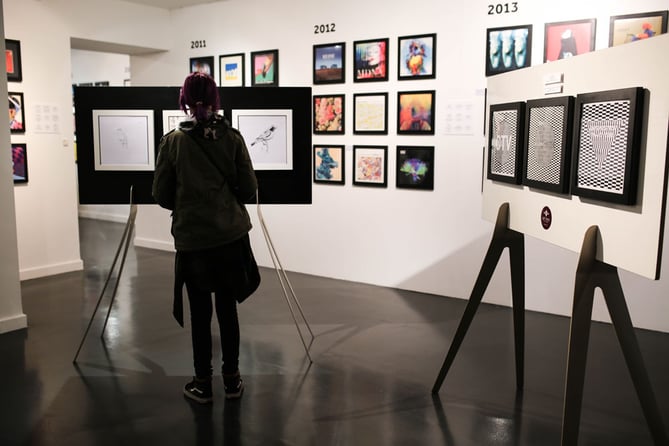 Haslemere Museum will host a touring exhibition, Art Vinyl, featuring a shortlist of the most creative and well-designed record covers of the year
(Haslemere Museum )