The Herald has teamed up with Farnham's award-winning FAOS Musical Theatre Group to offer one lucky reader the chance to win two sought-after tickets to FAOS's fabulous production of Mel Brooks' The Producers, staged at Farnham Maltings this July.
To stand a chance of winning, simply fill in the form inside this week's Herald – on sale now for just £1 in shops across the area – and send it to: Herald FAOS Competition, 114-115 West Street, Farnham, GU9 7HL, before midday on Thursday, July 7. The winner of both tickets will be drawn at random.
Farnham Amateur Operatic Society (FAOS) will present Mel Brooks' comedy musical The Producers in the Great Hall at Farnham Maltings from July 13 to 16.
Newcomer Rob Wilson has the starring role as Broadway producer Max Bialystock – a part he previously played a decade ago.
Brooks came up with his stage musical version of The Producers 30 years after his original 1967 film.
The show is set in New York in 1959, with the incompetent Bialystock reeling from the realisation that all his shows close on opening night.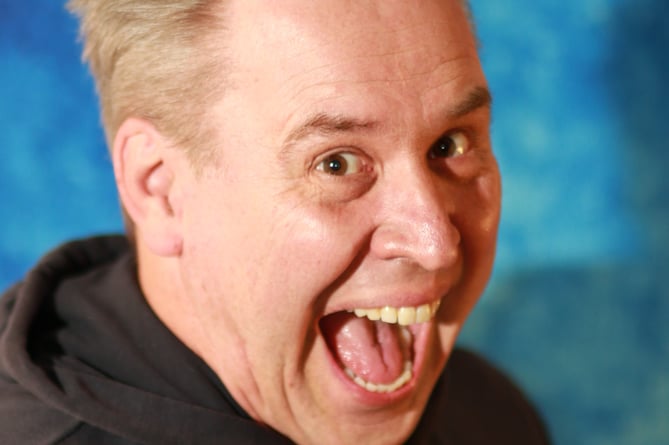 Rob Wilson, who plays Max Bialystock in The FAOS' production of Mel Brooks' comedy musical The Producers at Farnham Maltings from July 13 to 16
(Myles Harfield)
His accountant suggests a scheme tailor-made for him – raise far more money than you need, ensure the show is a flop and pocket the surplus.
Bialystock decides to stage Springtime for Hitler: A Gay Romp with Adolf and Eva at Berchtesgaden, a play paying tribute to the German dictator written by a former Nazi.
But in line with his previous failures – when efforts to make a good play went bad – this time his determination to make something terrible is foiled because the audience believes it is brilliant satire.
Its view is sealed by the ultimate piece of bad taste – the opening song Springtime For Hitler, which celebrates Hitler's invasion of Poland in 1939. Real-life reviewers agreed – The Producers won 12 Tony awards.
Rob describes loveable rogue Max as "crass, rough around the edges and not at all deranged", constantly getting himself into impossible scrapes by not thinking things through.
He said: "It's a little like being at a horror film – you just can't help watching."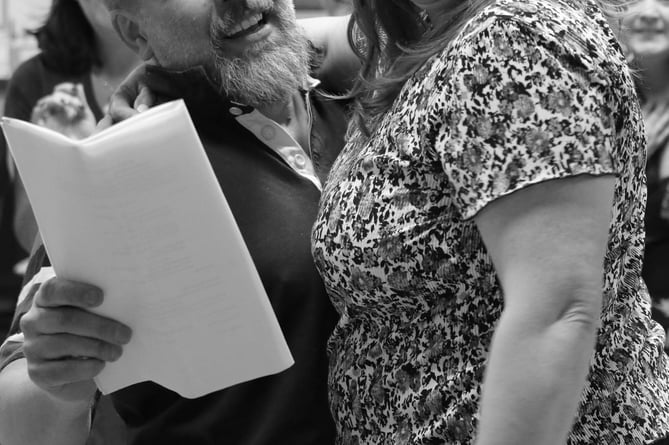 Rehearsals are well under way for the FAOS musical theatre group's production of Mel Brooks' comedy musical The Producers during the third week of the Fringe Festival
(MYLES HARFIELD)
Rob's first chance to play Max came with the Basingstoke Amateur Operatic Society in 2012, a couple of weeks before his wife was expecting to deliver their third child.
The baby was born a week early. Rob said: "Every time the act one curtain came down, I'd be checking my phone in the green room."
Rob feels he has a better appreciation of the complexity of Max's character now: "Last time, I think I played him too angry. In fact, he's more disappointed than angry. The challenge for me is to draw more out of his character."
Asked why people should go along to see the FAOS version of The Producers, Rob said: "That's easy – it is simply the cleverest, funniest show I've ever seen."
There will be performances at 7.30pm each night plus a 2.30pm matinee on July 16. The show is suitable for those aged 13 and above. Pre-show meals (main course only) are available for £12.50.
Tickets cost £18 (under-16s and full-time students £13). To book call 01252 745444 or visit farnhammaltings.com