Family campaigns to keep drugs gangs out of Alton homes
Monday 4th July 2022 6:00 am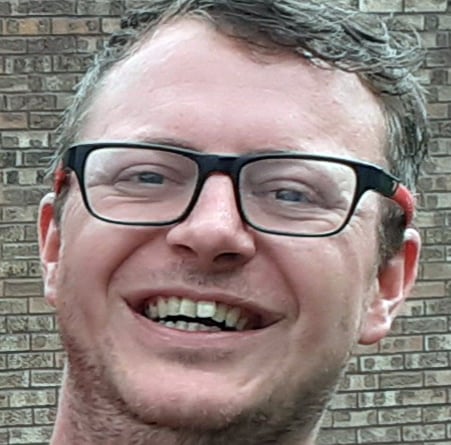 Richard Eccott
(Terry Eccott )
Subscribe newsletter
Subscribe to our email and get updates right in your inbox.
People in Alton are being asked to watch out for drugs gangs trying to take control of vulnerable residents' homes.
Terry Eccott set up a Facebook page called A Cuckoo in the Nest after the death of his 31-year-old son Richard Eccott on April 2.
Father-of-four Richard was a victim of the practice, known as cuckooing because cuckoos invade and take over other birds' nests to raise their young.
Terry said: "We tried to help Richard over many years but sadly in the last two years of his life things got increasingly worse.
"Many things happened to Richard in that time which were extreme, both of a psychological and of a physical nature, which we believe to have been implemented by others.
"They became worse as time went by, which we have only been finding out in detail after his passing."
Victims of cuckooing are often drug users but can also be elderly people, those suffering from mental or physical health problems, female sex workers, single mothers or anyone living in poverty. They may also suffer from other forms of addiction such as alcoholism.
Once a drug gang takes control of a property its owners or tenants are at risk of domestic abuse, sexual exploitation and violence. Some are forced to leave, making them homeless and leaving the gang free to sell drugs in their absence.
Gangs may use homes in rural areas, including social housing and serviced apartments, have access to several addresses and use children as drug runners.
Terry said: "This Facebook page will be monitored by a long-standing friend of the family, Bob Woodward, who formerly worked in the legal profession and is now retired, and whose family sadly went through the same thing.
"The only rule we have on this page is not to mention people's names, because of dangers to themselves and others and, under some circumstances, legal reasons."
People should search for Bob Woodward on Facebook to join A Cuckoo in the Nest.
Signs of cuckooing going on at a property include an increase in people entering and leaving, an increase in cars or bikes outside, an increase in anti-social behaviour and new faces appearing at the home.
Anyone with information about Richard, or who suspects cuckooing, should call 101, visit the Hampshire Constabulary website or ring Crimestoppers anonymously on 0800 555111.
Comments
To leave a comment you need to create an account. |
All comments 0