Fast food giant KFC has included Alton and Petersfield on its list of 'target locations' for a new drive-through restaurant.
According to KFC's website, the company is looking for opportunities to open new drive-through restaurants across the UK and Ireland, and Alton and Petersfield are both listed as "proposed drive-thru" locations.
New property research suggests that demand for drive-throughs has increased by 25 per cent post-Covid with restaurant chains looking to open a total of 200 sites a year.
The appeal of both Alton and Petersfield to KFC is clear.
Alton is located on the busy A31, which sees an estimated 35,000 vehicles pass through daily, while Petersfield is situated on the A3, with an estimated 40,000 vehicles passing through daily.
As evidence of its attractive location, Petersfield already has a McDonald's drive-through just off the A3 in Winchester Road.
And it isn't the first time KFC has sought to open a new drive-through near Alton either, after an outline application for a service station at the A31 Holybourne roundabout was rejected by East Hampshire District Council and dismissed at appeal in 2017.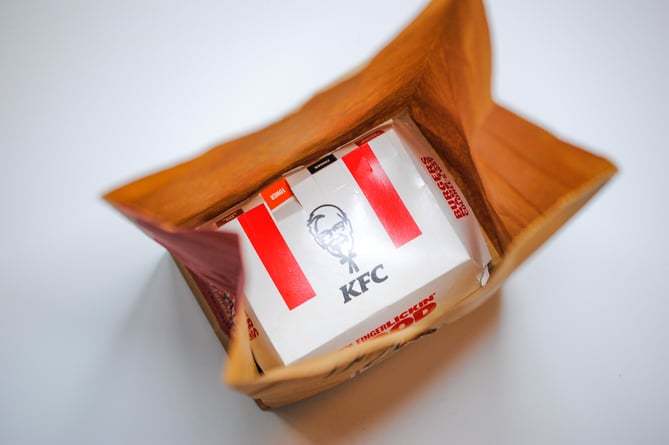 Could a new KFC restaurant add to the litter problem in Alton and Petersfield?
(Hello I'm Nik / Unsplash )
However, while the prospect of a new drive-through restaurant will be exciting for some, and it could bring jobs and economic growth to the area, drive-through restaurants have commonly been blamed for an increase in litter locally.
There have been calls by many across the UK – including a petition signed by 62,873 people since 2021 – for fast food outlets to print vehicle registrations on takeaway packaging in order to discourage littering and hold people responsible for their rubbish.
And littering has been a very real problem in Petersfield since its McDonalds restaurant opened in 2001.
McDonald's planning permission for an extension to its Petersfield drive-through was granted by East Hampshire District Council in 2019 with a condition that at least one litter patrol should be carried out per day as per the Litter Management Plan.
However, despite this, Petersfield residents have often taken to the internet to express their disgust at the volume of McDonald's litter on the town's road verges.
After a backlash, KFC UK & Ireland also announced its latest commitment to tackling litter around its restaurants with a set of new initiatives earlier this year.
Launched to coincide with the Keep Britain Tidy campaign's Great British Spring Clean, KFC vowed to introduce new training for all its team members to increase their knowledge of the environmental impact of litter, create a dedicated mailbox to answer issues and queries related to litter, and consult with local councils in five regions across England to roll out targeted, pilot programs around tackling litter and exploring longer term and local solutions.