The regeneration of Guildford's North Street area has hit a big hurdle after councillors voted against the plans last night.
The refusal came after Housing Secretary and MP for nearby Surrey Heath, Michael Gove, made clear he wanted the final say in the decision were it given the green light.
Guildford Borough Council's planning committee on Wednesday (January 11) debated issues such as affordable housing, building height and the character of the town, before a tie in the votes meant it had to be decided by the chair.
The plans included 473 new homes, most of them one and two-beds, as well as space for shops and cafes, new public squares and updates to the town's bus station.
Councillors voted seven in favour and seven against the officers' recommendation to approve the plans – which meant the chair had the deciding vote having already voted against the application.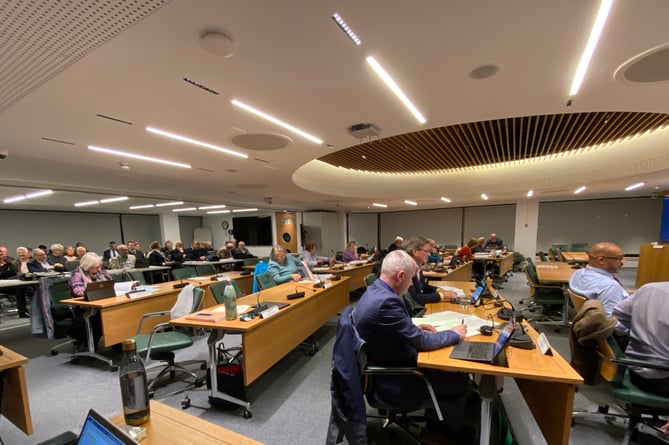 Guildford Borough Council planning committee meeting on North Street plans
(Emily Coady-Stemp)
Councillor Fiona White (Lib Dem, Westborough) said: "This is the one thing I always hoped would never happen to me while I'm chairing this committee."
According to the letter sent by Michael Gove to the borough council on Tuesday (January 10), he had issued a "holding direction" on the application ahead of the meeting.
He also told councillors they could not "grant permission on this application without specific authorisation" though they could still consider the application.
Councillor White said she had concerns about the amount of affordable housing offered, the objections raised by Surrey County Council in terms of road changes and the bus station, and about the views of the town she maintained her position against the application.
Just 20 affordable homes, under part-ownership, were planned for the development of 473 homes in total.
While a possible 28 further shared ownership homes could have come forward subject to funding to be applied for by the developer, negotiations with officers had led to this being the "best and final offer" because of concerns about the viability of the development as a whole.