The Government will give an additional £3.7 million for pothole repairs in Surrey. But one Surrey councillor is calling for ministers to "go further" and change the way road funding is allocated from Westminster.
Tuesday's budget, delivered by South West Surrey MP Jeremy Hunt, announced an additional £200m for 2023/24 across the country for pothole repair.
Surrey County Council's deputy cabinet member for levelling up, Councillor Rebecca Paul (Conservative, Tadworth, Walton & Kingswood) said she was "delighted" the Government had recognised more funding was needed in Surrey for road repairs.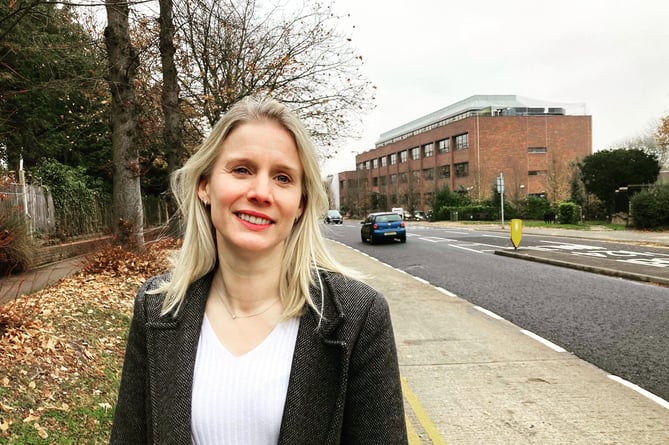 Councillor Rebecca Paul in Elmbridge
(Local Democracy Reporting Service)
She said: "The recent spate of potholes across our county affects every single one of us, so this additional money is much welcomed."
She called on the Government to "go further and give serious consideration" to changing how highways maintenance funding is allocated to take into account traffic volume.
Cllr Paul delivered a petition to Downing Street in June 2022 calling for funding for road repairs to be allocated by usage rather than the current formula which looks at the length of roads.
She said: "This would result in a fairer allocation of funds so that Surrey Highways is better able to address the backlog."
Roads minister Richard Holden said the cash could mean another 75,000 potholes repaired.
He also praised Surrey's lane rental scheme, which he said the county had been "at the forefront" of rolling out.
The scheme, rolled out in 2021, charges companies for works which cause delay at peak times on the county's busiest roads.
Mr Holden said the scheme minimised delays from roadworks taking place because they were more often carried out at the same time, and this also reduced damage to roads.
He said he wanted to see that rolled out more across the country.
On Cllr Paul's calls for "fairer funding" from central government, Mr Holden said it was "swings and roundabouts" because a lot of the strategic road network, paid for out of national taxation, was in Surrey.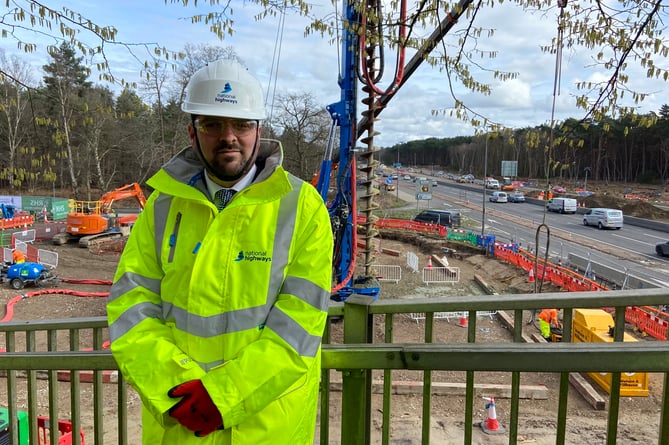 Roads minister Richard Holden at the site of A3 and M25 junction works
(Emily Coady-Stemp)
He added: "I'm always willing to listen to local concerns about these issues.
"I think it's vitally important that we do get the balance right when it comes to road funding."
A motion will be brought to a meeting of Surrey County Council on Tuesday, calling for the adoption of a "Vision Zero Safe System" and setting a target date for zero fatalities and severe injuries on Surrey's roads.
Will Forster (Lib Dem, Woking South) will bring forward a motion saying: "Road collision statistics in Surrey have hardly changed over the last ten years.
"In 2021 24 people were killed and 647 were seriously injured.
"The effects of a road traffic collision can have a physical, emotional, social and economic impact on everyone involved.
"In financial terms the cost of road collisions in Surrey was approximately £250 million in 2021."
A Surrey County Council spokesperson said: "While any additional funding for potholes is welcomed, as highlighted by the Annual Local Authority Roads Maintenance survey in 2022, the condition of roads across the UK would require a one-time catch up cost (over and above what authorities already receive) of £12.64 billion.
"The current commitment from government for English roads funding prior to the announcement in this week's budget was £2.7bn in total between 2022 and 2025, therefore the funding allocations from government still fall far short of the needs of the UK roads.
"However Surrey County Council recognises the need to invest in our roads and so is investing additional funds beyond government grants and will be spending £188m on improving and maintaining our roads and pavements over the next five years."