CHD Living's Brownscombe Care Residences recently hosted a football-themed open day that would have been fit for the Lionesses.
The newly refurbished home welcomed actress Jess Impiazzi and her former professional footballer partner, Jermaine Pennant, who made a special appearance at the open day.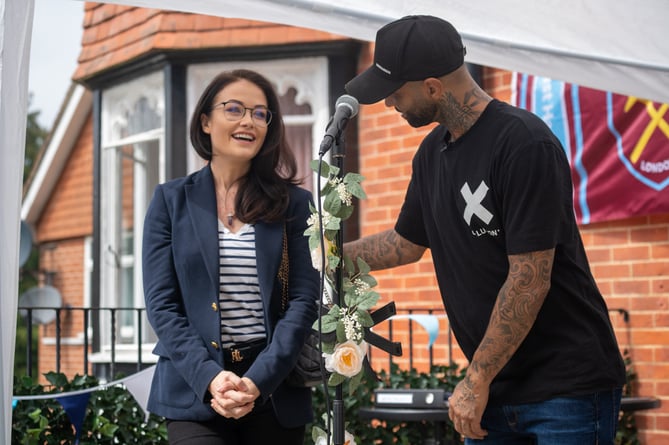 Jess said: "My dad was here for a year and so the home is very close to me. It will always hold a special place in my heart, reminding me of the wonderful treatment he received and the warm environment that embraced him, so it's fantastic to be able to come back and see the work that's been done."
A unique touch to the open day was the staff's 'team kit' attire – custom-designed shirts featuring a football-themed logo, a design the residents helped to choose.
Shaleeza Hasham, director of CHD Living, said: "I was absolutely thrilled to witness the incredible energy and enthusiasm at our Brownscombe Care Residences open day. The spirit of camaraderie and the joy that radiated from both our residents and the visitors was truly heartwarming.
"Our team put a massive amount of effort into creating a memorable event, and I want to extend my heartfelt thanks to everyone who joined us."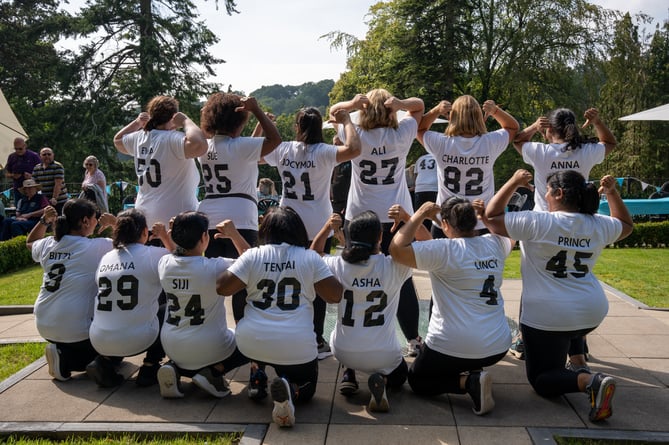 Shaleeza added: "At CHD Living, our mission has always been to create an environment where our residents feel not just cared for, but truly cherished. Events like this open day are a testament to our commitment to fostering a sense of community and creating happiness daily among our residents.
"It's such a privilege to see the smiles on their faces and to witness the connections being forged among our residents, staff, and the wider community - it reminds me of why I'm so passionate about what we do here!"
For those who weren't able to attend the open day, Brownscombe Care Residences offers the opportunity for bespoke tours of its establishment. To arrange a tour at a time and date that suits you, please contact [email protected]