Resigning councillor pleads for harmony on Alton Town Council
Thursday 23rd June 2022 4:00 pm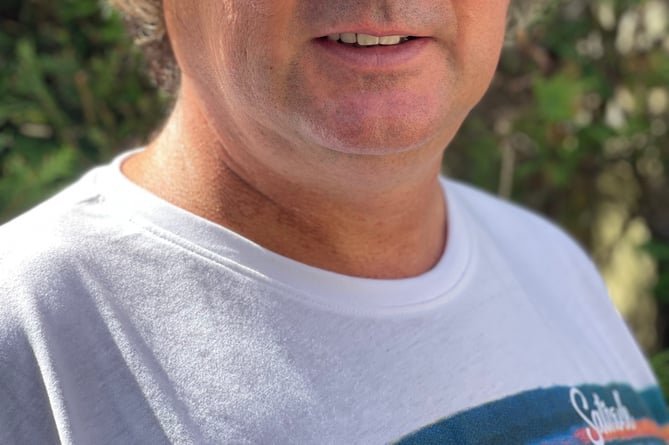 Cllr Gideon Cristofoli has resigned from Alton Town Council
(Gideon Cristofoli )
Subscribe newsletter
Subscribe to our email and get updates right in your inbox.
A resigning councillor has called for the remaining members of Alton Town Council to work in harmony to help the town.
Cllr Gideon Cristofoli gave up his Alton Eastbrooke ward seat this week after feeling he was given no chance to make a difference.
In his resignation letter, the council's lone Alton Independent Socialist said: "Once elected, all parties should come together for the benefit of Alton, and true democracy is when all wards are represented fairly by those they chose to elect.
"This means the ruling party must work with others, and if they don't it destroys democracy and becomes a dictatorship.
"During my time I have seen little or no meaningful public consultation.
"I have also seen members of the public treated with absolute disdain at public meetings and made to feel, like me, that there is no point in engaging with a leadership who don't want to listen to them."
Cllr Cristofoli contrasted his experience with that of his wife Cllr Paula Langley, who represents Alton Eastbrooke at East Hampshire District Council.
He said: "Despite being in a party of just two, with a huge leading Conservative majority, she has had her views respected and listened to, and has been publicly praised for her work in the community.
"She has been invited to sit on panels and her opinions have been sought on key issues. She has had the opportunity to influence policy and share the views of the residents we represent.
"The East Hampshire District Council leadership seem to understand it is their duty, in the name of democracy, to work with others of different political persuasions to ensure all residents are represented."
Cllr Cristofoli said he no longer wanted to "legitimise the town council's veneer of democracy", adding: "I have never been so proud and honoured that the people of my ward put their faith in me to represent their views.
"To carry on would feel like I am letting them down.
"I feel that supporting my community will be better done outside of the council.
"I will continue to support the charitable organisations I work with throughout Alton.
"As many residents face unprecedented poverty and hardship, my energy is far better spent where it is wanted and needed."
The Herald asked Alton Town Council for comment, but none had been received at the time of going to press.
Comments
To leave a comment you need to create an account. |
All comments 0