Haslemere Scouts attending the 25th World Scout Jamboree in South Korea have become part of a global news story after being relocated from the campsite in SaeManGeum to the capital Seoul amid mounting concerns for their wellbeing.
Units from Surrey, which also included Scouts from Guildford, Farnham and Surrey Heath, were part of a 5,000-strong UK Scout contingent which joined 40,000 Scouts from around the world.
But with South Korea gripped by a searing heatwave and failures of planning beginning to emerge, the decision was taken to move the UK group from the jamboree site.
Matt Hyde, the Scouts UK chief executive, said: "We were concerned about sanitation and the cleanliness of the toilets.
"There was unprecedented heat [reportedly hitting 35C] and concerns about the heat relief measures, the medical services and the food, both its amount and the provision for those with dietary requirements.
"We're disappointed with the organisers, and we do feel let down."
Despite thousands of UK Scouts being caught up in jamboree that has been widely reported for its catastrophic issues, a Scout from Haslemere has made the best of the situation.
Arune Holloway was part of the UK's 71st Scout Unit and was evacuated to Seoul after the UK decided to pull all its Scouts out of the jamboree. 
Arune's mum, Shamini, said the situation was not as "dramatic" as many of the UK headlines suggested. Arune's campsite at the jamboree was one of the best ones and so he was disappointed at the decision to pull out.
After spending one night in the ballroom of a five star hotel, Arune enjoyed a full itinerary in Seoul - quickly put together by the Scout leaders. Shamini said her son and the other Scouts have been "treated like diplomats" while in Seoul - "they even went to a presidential villa".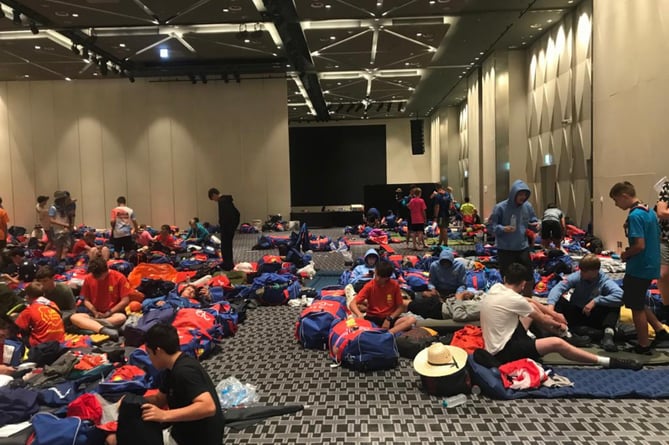 Shamini added: "Even though the jamboree didn't turn out as expected- all of the training camps throughout the last year, bonding, teamwork exercises, volunteering, fundraising and opportunity to go abroad has been worth it for Arune. Children such as Arune would not have had the opportunity to go abroad at all unless the Haslemere district and the World Scouts Dream Fund had not funded most of his trip's expenses. 
"We haven't been able to afford any holidays since 2008 (due to disabilities and illness) so we are very grateful to the Scouting organisation for firstly choosing Arune's application to go to the jamboree and their financial support."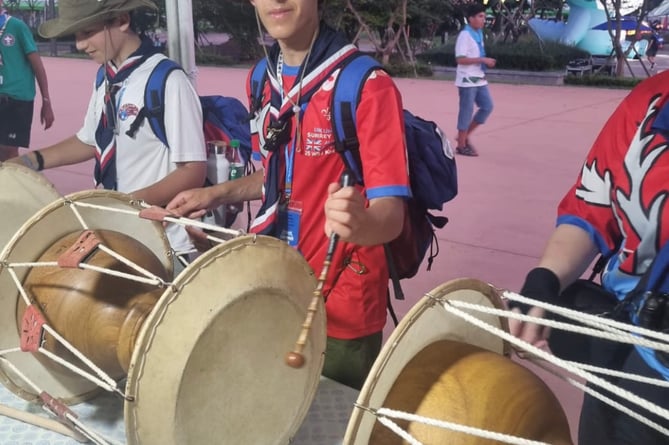 While Arune made the best of his time in Seoul, taking in all the Korean culture the capital had to offer, Shamini has questions about the orgainisation of the jamboree. 
She said: "40,000 children arrived at a site that has never been tested - they were still putting in things just days before they arrived. I don't think the campsite was ever safe to begin with."