Winter is the perfect time to explore the great outdoors, and Surrey and Hampshire are home to some of the most beautiful countryside in the south of England.
Whether you're looking for a challenging hike or a leisurely stroll, there are plenty of great walks under five miles to enjoy on a frosty winter's day. Here are ten of the best walks to explore: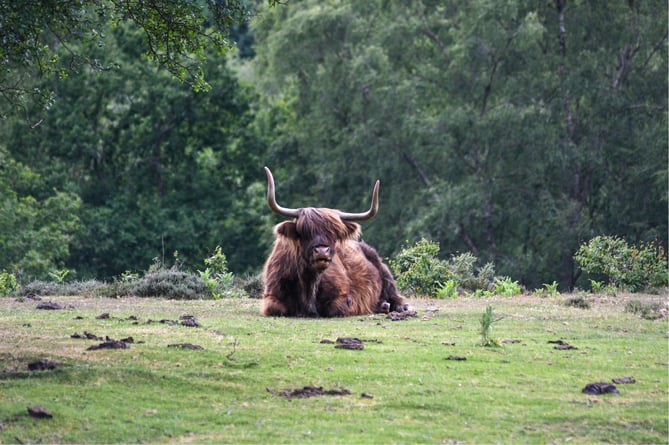 A highland cow grazing at the Devil's Punch Bowl in Hindhead, photographed by Rosie Freeman of Grayshott
(Rosie Freeman)
This National Trust site in Hindhead offers a challenging hike through the rolling hills of the Surrey Hills. The views from the top of the punch bowl are truly breathtaking, especially on a clear winter's day. There is a car park located at the National Trust visitor center, where you can also find toilets and a café.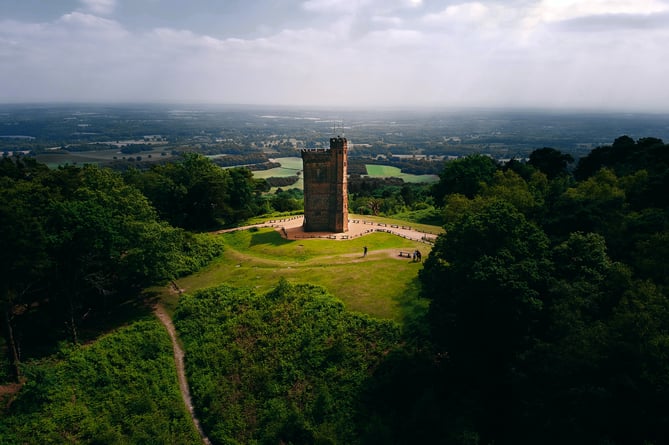 Leith Hill near Dorking
(Roman Fox / Unsplash)
Another gem in the Surrey Hills, Leith Hill offers a moderate hike to the highest point in south east England. The hill is covered in ancient woodland and is home to a variety of wildlife, making it a great spot for birdwatching. There is a car park at the base of the hill, where you can also find toilets and a café. After your walk, you can warm up by the fire at the nearby Plough Inn pub.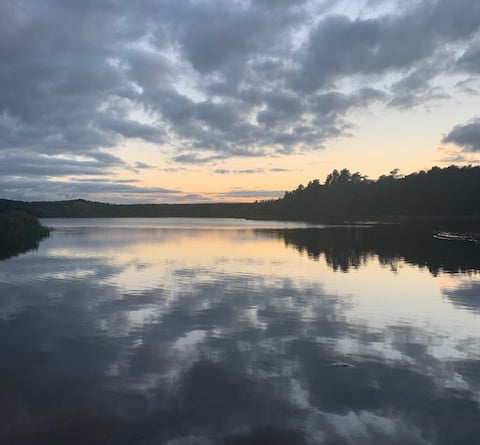 Amazing reflective scenery at Frensham Little Pond seen by Estelle Christmas, from Wrecclesham, whilst out dog walking
(Estelle Christmas)
This peaceful spot in Frensham is perfect for a winter's stroll. The pond is surrounded by beautiful countryside and is a haven for wildfowl and other birds. There is a National Trust car park at the pond (charges apply), where you can also find toilets and a café.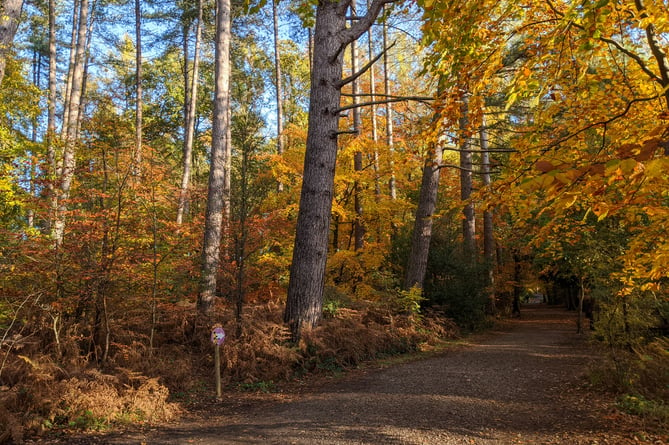 Alice Holt Forest
(Bryan Jones)
This forest near Farnham is a great place to explore on a frosty winter's day. There are miles of walking and cycling trails, as well as a fantastic adventure playground for children. There is a large car park at the forest (charges apply), where you can also find toilets and a café.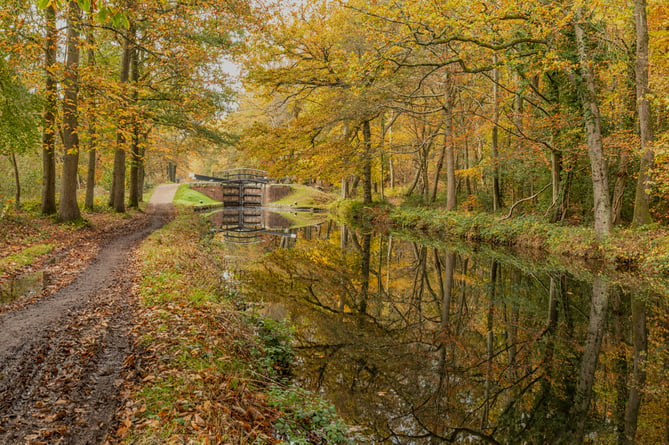 Basingstoke Canal
(Ian Newman)
This tranquil canal is perfect for a leisurely winter's walk. The towpath is flat and easy to walk along, and there are plenty of spots to stop and admire the scenery. There are car parks along the canal, and after your walk, you can warm up by the fire at Bartons Mill pub in a converted mill at Old Basing.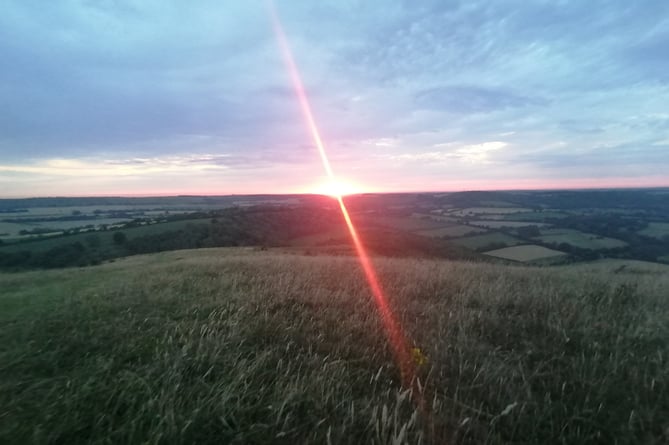 For those who want a more challenging hike, Butser Hill, the highest point on the South Downs, is located within Queen Elizabeth Country Park
(Eleanor Blogg)
Queen Elizabeth Country Park
This picturesque country park near Petersfield offers a variety of walking trails for visitors to enjoy. The park covers more than 2,000 acres of beautiful countryside, including woodland, heathland, and downland. Visitors can enjoy a range of recreational activities such as walking, cycling, horse riding, and bird watching. The park also has a visitors centre where you can find information about the park, and a café where you can warm up after your walk.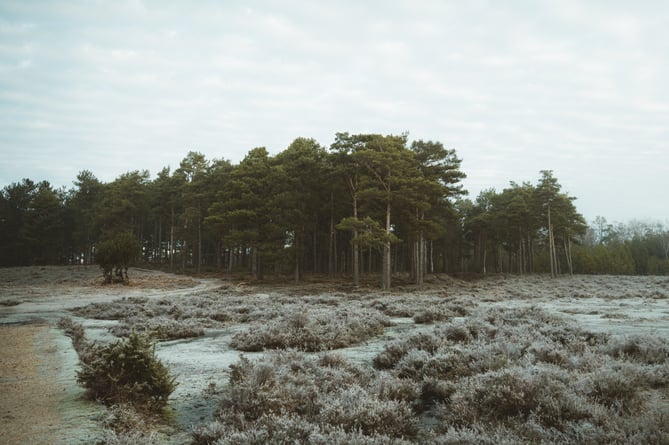 The New Forest
(Annie Spratt / Unsplash)
This national park in Hampshire is a winter wonderland. The forest is home to a variety of wildlife, including wild ponies, and there are miles of footpaths to explore. There are several car parks throughout the national park, and after your walk, you can warm up by the fire at one of the many pubs or tea rooms in the nearby villages.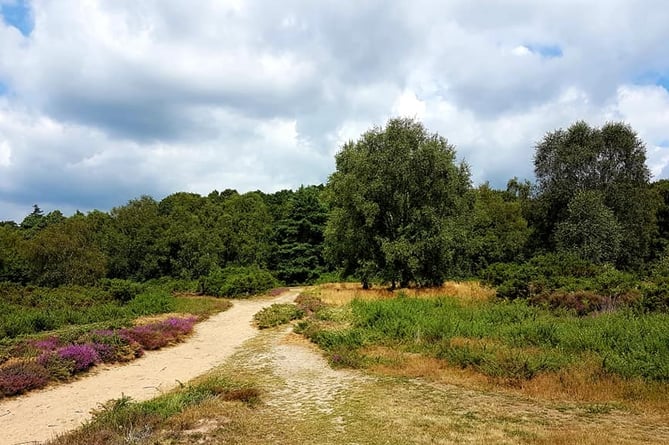 Ludshott Common
(Leimenide / Flickr)
Ludshott Common and Waggoners Wells
Ludshott Common is a beautiful area of heathland located in the heart of the East Hampshire Area of Outstanding Natural Beauty. The common offers miles of well-marked footpaths for visitors to explore, including a circular walk to the ponds at Waggoners Wells. This walk takes you through varied habitats, including heathland, woodland, and open grassland, providing an excellent opportunity to spot a wide variety of wildlife such as deer, birds, and butterflies. The common is also home to an iron age hill fort and an ancient yew tree, which is believed to be over 2,000 years old. There is a car park near the entrance to the common and toilets are available. The nearby Applegarth Farm Shop and Cafe offers the perfect spot to refuel after your walk.