The pond has been a contentious issue for a long time. In February former town councillor Gideon Cristofoli used a pitchfork to clear a weir in an effort to improve water flow, and last week two swans were attacked by a dog there.
Mr Joy, who represents Alton Town on Hampshire County Council, was speaking as a member of the public at the town council's full council meeting on July 27, which was attended by only six of a possible 13 councillors.
He said: "It's what is not happening in the town that as a resident I'm concerned about.
"Open spaces have been a concern to me for some time. I'm thinking not just of The Butts, Jubilee Fields and Anstey Park. I think of the Kings Pond amenity area, which should be the jewel in the crown for the town.
"It may not be the big lake of Petersfield but it's a wildlife and vegetation major attraction, and it's been in a pretty disgusting state for the past couple of years at least."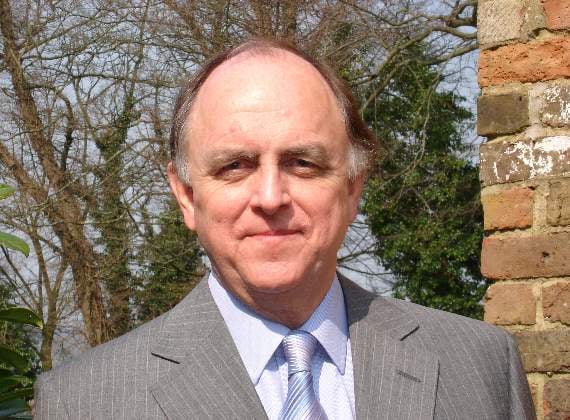 Andrew Joy is the Hampshire county councillor for Alton Town
()
Mr Joy had visited the pond during the week before the meeting and was not impressed with what he found.
He added: "I found it absolutely foul, with goose droppings on virtually every open space. I had to take my shoes off when I got home before I went indoors.
"It's virtually unusable. It really is an absolute disgrace. This is one of the things the town council has got to get a grip on.
"It's the prize asset of the town and if we can't get that right for residents and visitors then something is seriously wrong. Somehow between all of us we've got to find a way of improving it."
Mr Joy also had his say on the town council's other hot topic – the construction of a mountain biking pump track in Anstey Park, which was approved later in the same meeting.
Although no money for it will be raised by increasing council tax, the project could have a final bill of £115,000 if floodlights are added to the £80,000 track.
Mr Joy said: "I have concerns simply on the way it's going to be funded. This is a substantial amount of money, that I would regard as public money, which needs to be spent on things which are of the greatest benefit to the town and community as a whole, not a niche thing which addresses the needs of only a small element of the demographic of the town.
"Is it the best use of limited funds? They are hard to replace, and getting harder."