AS COVID loosens its grip on the performing arts industry, Ben Anderson has landed a coveted spot in the production of Mamma Mia! aboard the cruise liner Allure of the Seas.
Ben, 22 from Medstead, was overjoyed with his new role. "To do what I love and travel and call it work – that's crazy!" he said.
The former Perins School pupil was today (Thursday) flying out to Miami to join the ship, which is part of Royal Caribbean International and will be visiting Mexico, Honduras and many islands of the Caribbean.
Rehearsals for the show get under way tomorrow.
Although he will be performing in several shows a week, Ben says he also hopes to take advantage of the various onboard facilities, including a surf simulator and rock climbing wall.
Ben's performing arts training began around 12 years ago when he started dancing at Keely Catt's School of Dance, which would later become Fusion Dance Academies.
Reminiscing on his time at the dance school, Ben said: "I covered such a wide range of styles, including street dance, rock 'n' roll, Latin, jazz, tap, and even ballet that I became more adaptable as a dancer."
This versatility is crucial for performing arts students, as the demands of shows can be incredibly broad and cast members are expected to learn new routines at the drop of a hat.
Keely Colborne, one of Ben's former dance teachers said: "I couldn't be prouder of what he has achieved."
Keely, who runs Fusion Dance Academies jointly with her sister Stacey Catt, has helped springboard a number of students on to the first step in the process of becoming a professional dancer – landing a spot at a leading dance college.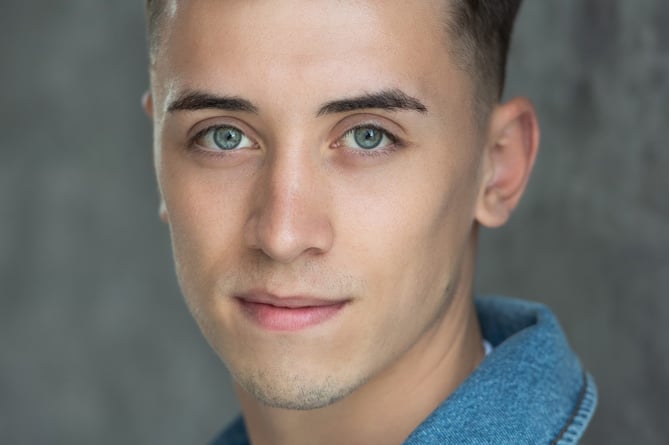 Promising actor Ben Anderson from Medstead is well on track for a career in the spotlight
(Ben Anderson)
Ben began his formal performing arts training in 2018 at the prestigious Bird College in London and graduated last August. He won his place after competing against students from the UK and abroad, with more than 1,250 candidates auditioning for only 100 places.
He is not the only Fusion Dance Academies student to have tasted success. Hannah Arbury, 22, from Alton, is currently in her final year at Bird College and in 2019 performed in the production Does it Matter in the Dark? by Alice Robinson, while Georgia Dawes, 21, from Aldershot, graduated from the Italia Conti in 2021 and has now entered the performing arts industry.
Keely said: "It is amazing to watch my former pupils do what they have always wanted."
Although based in Aldershot, Fusion Dance Academies runs classes in Alton. Earlier this month the academy defended its title as national champions in the IDTA (International Dance Teachers' Association) street dance competition in Stoke-on-Trent.
Before going to Bird College, Ben attended Alton College where he studied A-levels in maths, English language, economics and drama.
The moment which sealed his desire to begin a career in the performing arts was after watching the musical Wicked in 2017.
However, the industry is not for the faint-hearted, being legendarily cut-throat.
The audition process began with Ben – along with around 1,000 other applicants – sending in a tape of himself performing the routines for Mamma Mia!.
Once at the in-person audition stage, he had to continue to impress the casting director and the choreographer, who had travelled from Miami to London. His dancing prowess and performance of Bruno Mars' pop song Runaway Baby landed him the role in November.
Now in the preparation stage for the 11-month cruise, Ben said he could wait to be part of the cast of Mamma Mia!. "It's absolutely one of my dream musicals as it's so full of energy, good vibes and a lot of dancing."
He said the support from his family had been amazing.
And his advice to other young people looking to break into the industry? "You've got to believe in yourself and your work and keep at it. Keep pushing and not worry what everyone else is doing," he said.