This modern eco-friendly home has almost no carbon footprint and lowered utility bills, offering up a greener lifestyle for £1.75m.
Richmond Place, in Shalden near Alton, has plenty of space, with five bedrooms and more than half an acre of grounds - but what makes it unique is its ecological sustainability.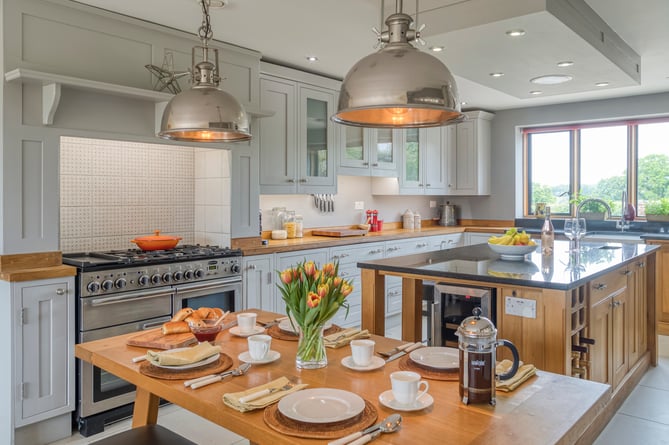 The modern home was purpose-built to be eco-friendly in 2011
(Ingham Fox Unique Homes)
Built in 2011, the house was constructed with modern designs and materials specifically for the purpose of creating an energy efficient home.
For heat retention, the property has double glazing and increased insulation throughout, as well as a heat recovery and ventilation system and a wood burner in the hall.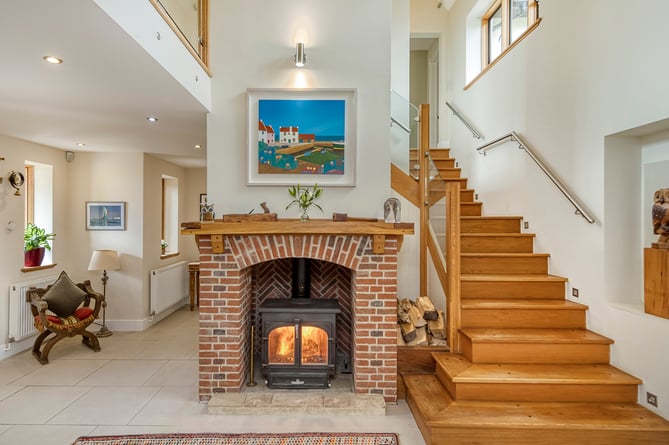 The house features a wood burner to save on heating bills
(Ingham Fox Unique Homes)
Nick Fox of estate agents Ingham Fox Unique Homes, which is marketing the property, further explained the house's green features: "Richmond Place was built to minimise its ecological footprint and heating costs.
"Firstly, the house's walls are insulated twice over, in both the cavity between the house's inside and external brick walls, and with another layer behind the plasterboard.
"A thicker floor then complements this so effectively it renders underfloor heating as unnecessary.
"Finally, the loft insulation is three times thicker than the latest building regulations require.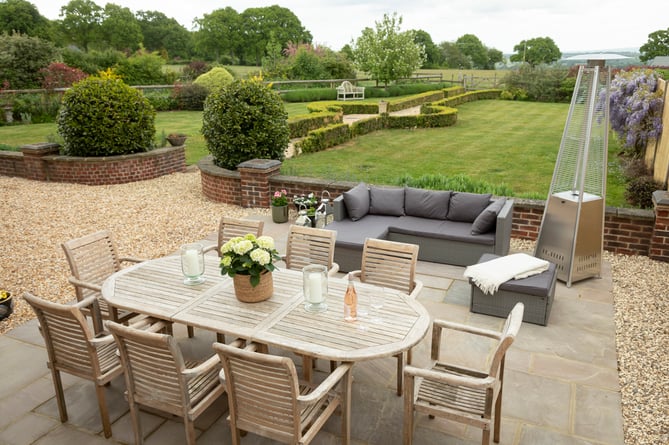 The property includes 0.6 acres of grounds.
(Ingham Fox Unique Homes)
"The result is cohesive, all-around insulation – and Richmond Place's thermal engineering builds further on these solid fundamentals.
"A heat recovery and ventilation system can smoothly redistribute thermal energy throughout the structure, further stabilising temperatures and ensuring you are neither too hot in the summer nor cold in the winter.  Indeed a wood burner in the hall can keep the whole house at a comfortable temperature in the winter.
"With energy costs minimised, a rainwater recovery system takes care of the water bill by irrigating the garden."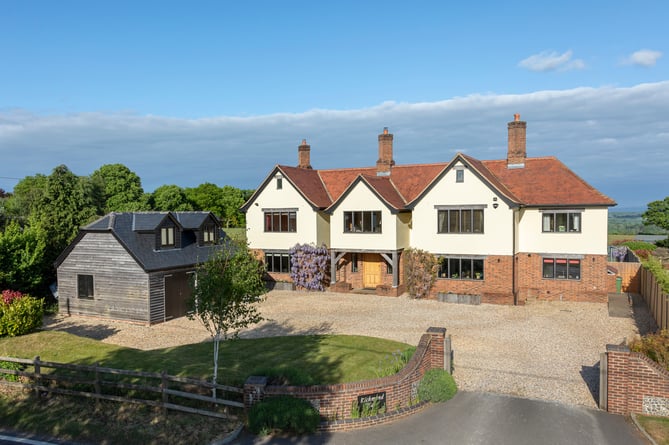 The house contains more than a dozen rooms
(Ingham Fox Unique Homes)
The property contains five bedrooms, five bathrooms, a family room, library, kitchen, dining room, an office, a utility room and two cloakrooms.
Outdoors, there are 0.6 acres of gardens, as well as a double garage/workshop and two garden storage buildings.