The heartwarming moment a badger was rescued from a manhole in the grounds of a Frensham school has been caught on video by the RSPCA.
The poor critter got himself stuck down the eight feet hole at Edgeborough School. School gardeners spotted him after noticing the cover had rotted away and called the animal welfare charity to come and help rescue him.
RSPCA animal rescue officer (ARO) Ben Fitzcosta managed to lower a grasper attached to a rescue pole down and secure the badger before bringing him up to safety.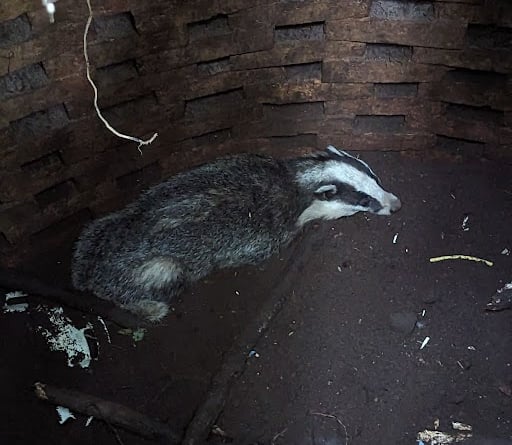 The badger stuck at the bottom of the manhole before his rescue
(RSPCA)
Ben said: "This was a pretty unusual rescue, it's not everyday you see a badger staring back at you from a manhole! I had to tread carefully as they can become aggressive, especially when scared.
"The manhole was in a secluded woodland area, so we aren't sure how long he'd been there. He wasn't moving at all when I arrived. 
"I couldn't reach him with my grasper initially but managed to tie it to a rescue pole so it was long enough to pull him out and put him straight into my basket. Unlike foxes they don't have much of a neck which means I needed to get the grasp over his head and under his two front legs.
"He was transferred to a wildlife centre for a once over, and despite being a bit underweight he was healthy. We were really pleased to be able to re-release him back into the wild, and I took him back to the same area and released him - after ensuring the manhole cover was safely covered up!"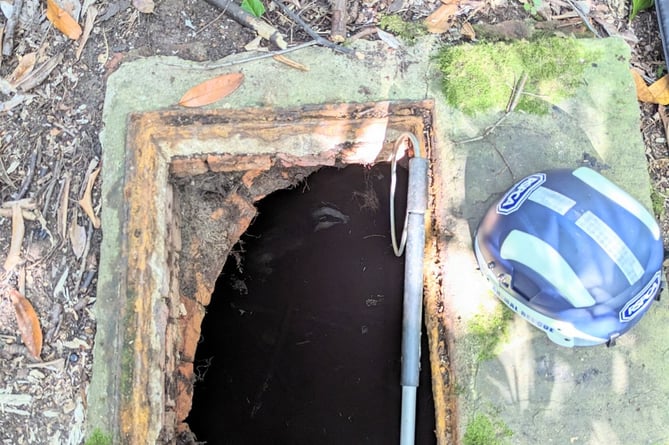 The badger fell into the manhole through a rotten cover
(RSPCA)
More information on the RSPCA's work with wildlife – and how people can do their bit to help wildlife too - can be found on the charity's website.